SENDCo - Resources
These resources are available for you to freely download and use. I have created and reproduced them from great ideas, usually from chatting and working with fabulous professionals and friends!!!
Fully editable MS Publisher document to add your school's class names. Print, laminate and tac to the wall and use when an incident happens in class, send a child to a designated person, the office or head teacher with the key and the recipient will know to come to your classroom...
You will need: 1 cups plain flour 1/2 cup of salt 2 tablespoons of cream of tartar (optional) 1 tablespoons of cooking oil Food colouring Glitter (optional) Peppermint oil (optional) 1 cup of boiling water 1 child or more if you have them Method: Put all the ingredients in a large bowl and...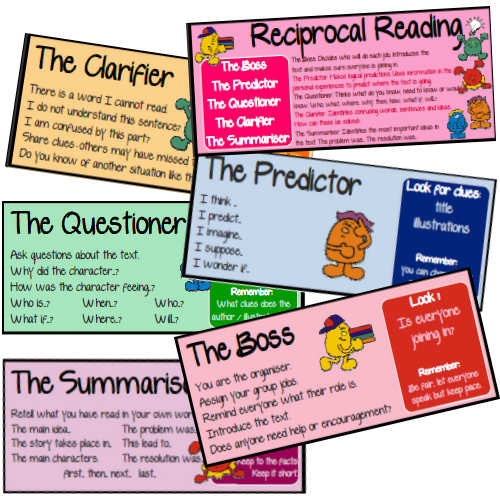 After teaching reading for many years and trying to teach children good skills to analyse and understand the text, I was delighted to find the specific strategies of Reciprocal Teaching. Obviously, most of us use many of these strategies but I really like the explicit nature of the named...
Cater for your AS children and ALL will benefit These cards can be printed onto A4 and sized to A3, laminated and sliced for all classrooms, daily routines to be displayed.
Print and laminate and use as a countdown to the next activity. Great for Autistic children that need lear visual clues to when activity is about to come to an end. Lay the triangle on the table in front of the child at 5 mins, 3 mins and 1 minute to STOP time.
Create this cool mini Writing Tricks book for children to use as an aid for their writing. Each trick will help them use a variety of writing skills to us in their writing. The book allows a quick reminder for all children of the key elements of writing, with an example of the trick in a sentence and...